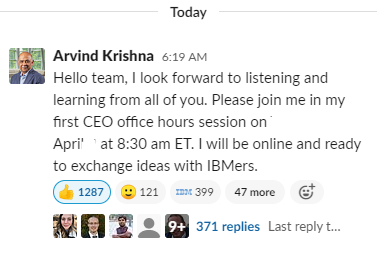 Us IBMers are HYPED to see our new CEO hopping on Slack on his first day on the job to open the bridge to communications. "CEO Office Hours"? – first time I've heard that before.
Let alone probably the first time I've ever seen a slack post with 1000 likes 🏆
First impressions matter!
#leadership
---