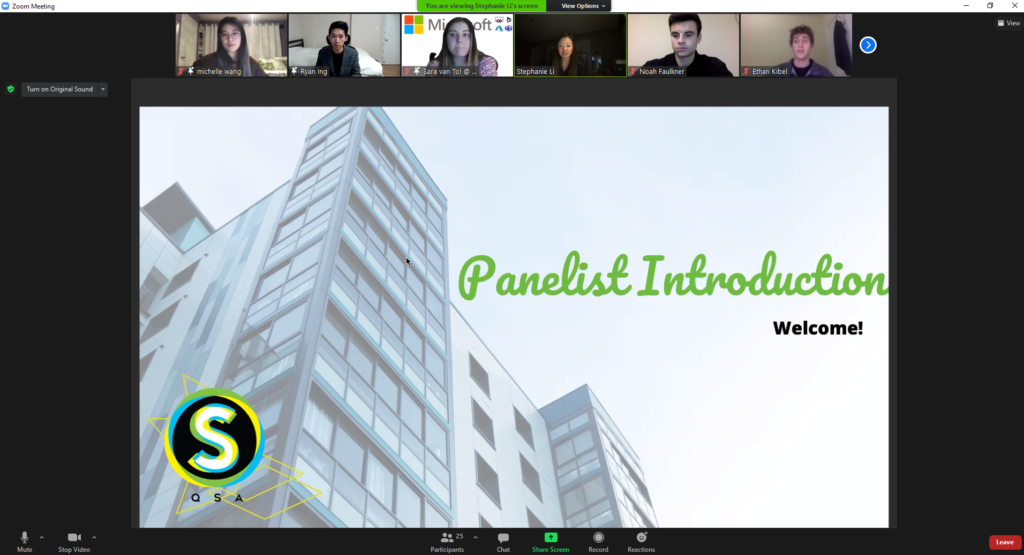 Speaker Panel Questions I was asked:
1. What did your journey from school into sales look like? 
2. How did you get involved with your company? What did the application process look like?
3. Was their a particular moment or experience that led you to realizing that sales was the path you wanted to pursue?
4. What does the sales cycle look like at IBM and Microsoft?
5. Are there any specific strategies you use to stay engaged with prospects or clients given the work from home environment?
6. What do you think are the most important skills for success are in your role?
7. What does your day-to-day look like at your prospective company? 
8. Being tech focused, where do you see your role heading in the next 5-10 years? 
9. How do you see the sales role shifting in the age of technology? 
10. Concerning professional designations/credentials, are there any sales specific one's that you would recommend? If so, how helpful would they be in advancing someone's career?
11. Is there a specific moment that has been the highlight of your career?
How I got Involved: