On March 2021, I was called by the Ryerson Sales Initiative back for a second year to lead a workshop on sales skills. We had 25 students attend, and we ran for 2 hours.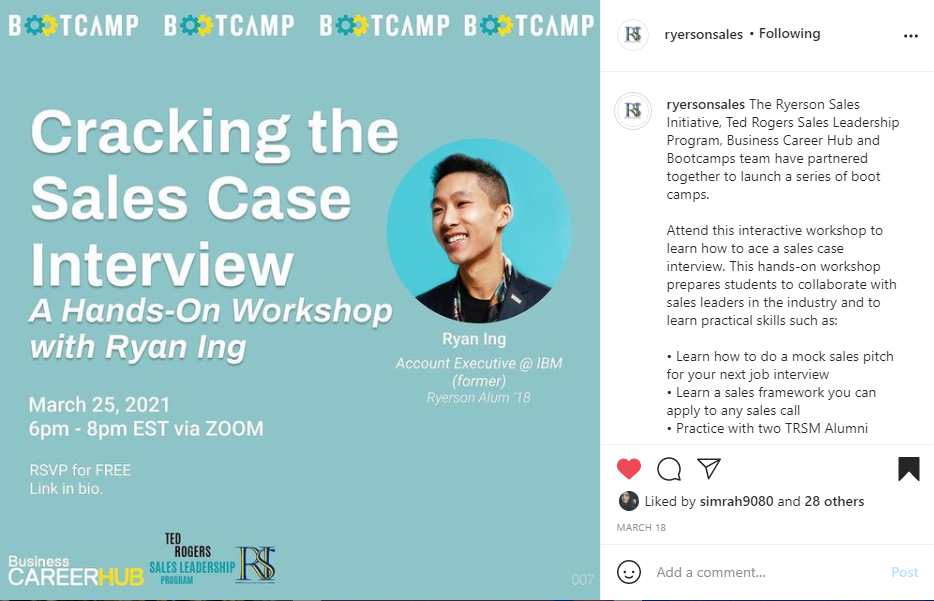 The first thing we taught was why the sales case was important: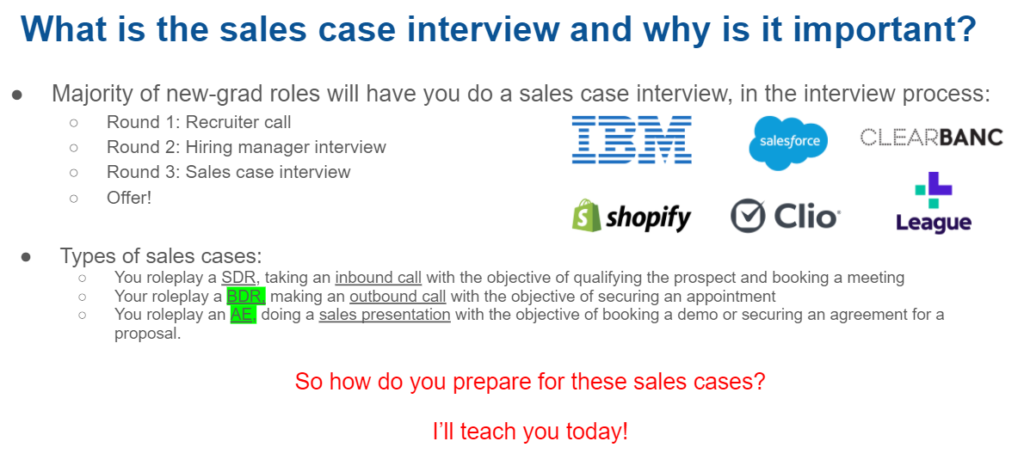 Our Two Sales Cases were Related to:
IBM – Pitching an AI Chatbot to Rogers Canada
Shopify – Pitching a Shopify POS solution to a retail store
The two winners of the workshop were:
Anas Abdul and Adam Rose
They won $25 Uber Eats giftcards and referral for the TRUST program!
For anyone looking for a highly interactive sales workshop where students walk away with tangible skills/practice. Feel free to email me and we can discuss.
Recording of this workshop (first 30 minutes only, no break out rooms) is available here