In my first year at university, I had set a clear goal for myself. To get into the co-op program, get 20 months of work experience, graduate, enter the workforce, and land the highest paying job possible.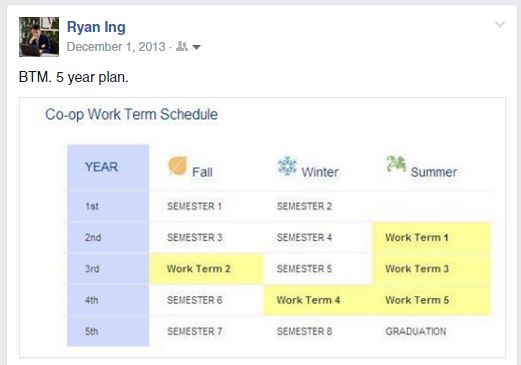 (Yes, that post was actually three years ago!)
From that, I set benchmarks. I met with graduating co-ops and politely asked what their starting salaries were. I heard numbers around 50k, then 55k, and even 62k. The last number was the target I set to surpass.
That number served as a goal because I'm the type of guy who always needs some type of goal to give myself a sense of direction. Sometimes for better, sometimes for worse.
I was fixated on this high-salary goal… until last week when my career counselor Juliana shared a piece of wisdom. Continue reading "My Graduation Goal"