On February 2020 I volunteered to lead a workshop to help students prepare for a sales competition. Here was my opening line:
"This workshop will be different from others in three ways.

1. There will be no powerpoint.

2. I want to get to know all of you as much as you will all get to know me.

3. We will be doing live roleplaying. You will learn by doing!"
Following that, I let every student speak to briefly introduce themselves and explain their WHY. Then, I roleplayed live a mock sales call with my partner Taz and prompted students to explain their observations.
After that, I handed out a sales case where students take the role of an IBM Seller selling a data analytics solution to a call center.
Lastly, students broke off into groups to practice, and for the one brave soul, he presented in front of the class!
Here was his recap of the experience:
Here is what another student, Xhona had to say: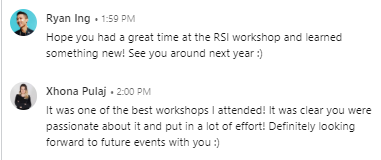 Here is what the organizer had to say about working with me: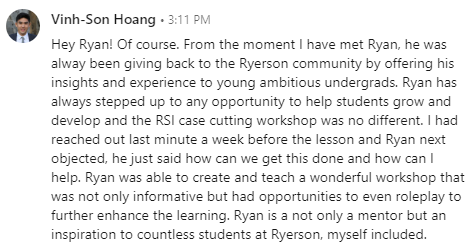 For anyone looking for a highly interactive sales workshop where students walk away with tangible skills/practice. Feel free to email me and we can discuss.